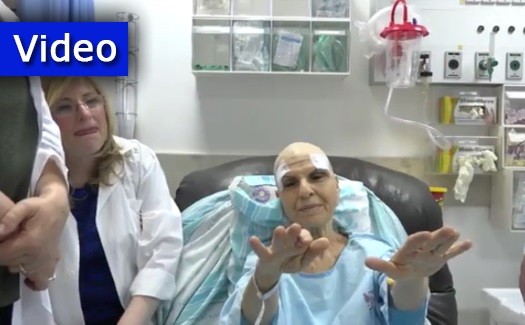 Israeli Company Creates Breakthrough Parkinson's Treatment
From OnlySimchas.com:
In a medical breakthrough, an Israeli company has developed a successful treatment for Parkinson's disease. In a rare procedure, brain surgery was performed to treat Parkinson's and its subsequent shaking via ultrasound waves.
The surgery was done in Haifa's Rambam Hospital, and was done during the annual conference International Society for Therapeutic Ultrasound (ISTU) held last Tuesday.
The complex and innovative surgery was developed by the innovative Israeli company InSightec. The procedure is performed utilizing ultrasound waves while the patient lies within a MRI machine wearing a special helmet. The surgeon uses a computer mouse instead of a knife.
After only an hour, the patient can get up and leave the hospital without shaking. The patient can regain their quality of life which has been lost due to Parkinson's disease.
Click here to continue reading at OnlySimchas.com.
לראשונה בארץ: ניתוח שמעלים את רעידות הפרקינסון

Posted by ynet on Wednesday, March 23, 2016