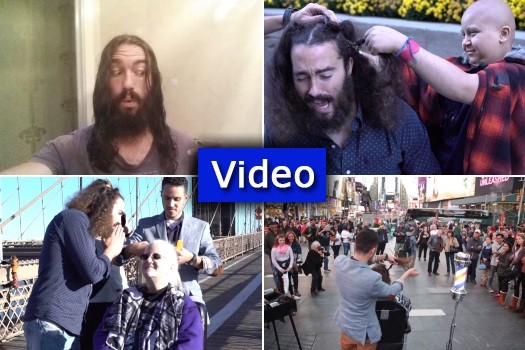 Crown Heights filmmaker Meir Kalmanson has once again taken to the streets of New York City for a hilarious soon-to-be-viral video. This time, however, in addition to the laughs, a worthy cause was being served.
Relates Meir: "Three and a half years ago, I was inspired to grow my hair out to donate it to a child with cancer.
"Over this period of time, it brought me close to the brave children who go out to battle every single day with their head held high and take on challenges way beyond any human being should have to.
"I hope through this video it will inspire others to go and do what they can, whether it's donating their own hair, visiting a child in the hospital or volunteer for a local organization."
We have chosen not to embed the video on our website, since its Tznius standards may not be on par with those of our readers, however you may view it on YouTube at your own discretion.