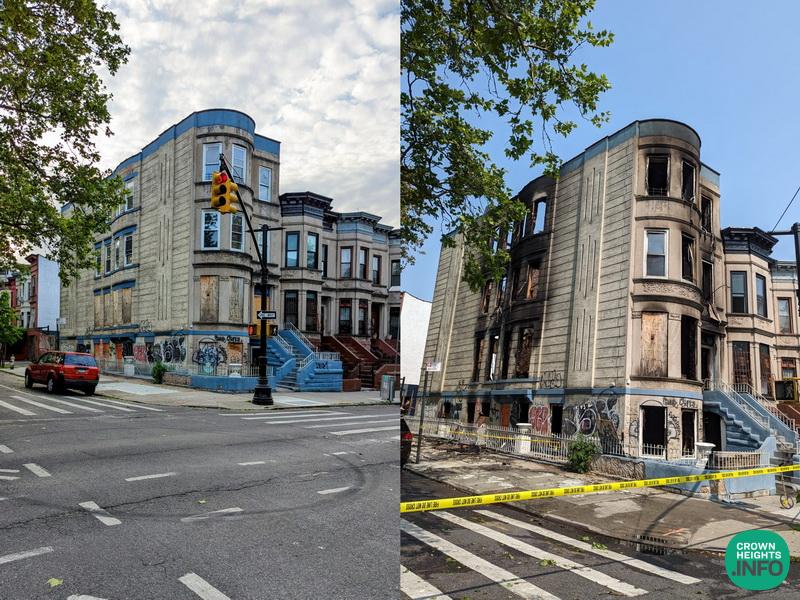 Early Morning Fire In Crown Heights Causes Collapse In Vacant Building
by CrownHeights.info
Another fire sent flames and smoke billowing into the air of Crown Heights Wednesday morning after a vacant building went up in flames.
The fire began around 5:00am Wednesday morning at 222 Brooklyn Ave on the corner of Sterling Pl, quickly engulfing the entire structure in flames.
The vacant building belonged to Devernon LeGrand, a Brooklyn religious leader indicted for the murders of his two wives that took place in 1963 and 1970. In addition to those two murders, LeGrand and his 26-year-old son Steven Strong LeGrand were indicted for the murder of two sisters, a 18-years-old and 16-years-old that took place in that house.
When firefighters arrived at the fire this morning, they found the house already heavily engulfed, and the decrepit conditions didn't make fighting the fire any easier.
Multiple firefighters were lightly injured in the fire as they dealt with the flames as well as a partial collapse of the roof with damage down to the 2nd floor.