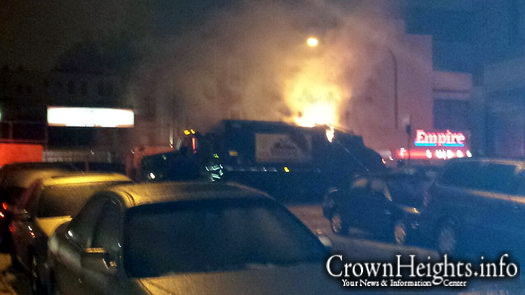 A garbage truck from Yankels Rubbish went up in flames late Monday night while collecting commercial trash on Empire Boulevard. Police shut down the thoroughfare while the FDNY doused the blaze.
The fire broke out in the rear of the truck at around 12:30am just after it collected trash from the Empire Kosher supermarket on Empire Boulevard between Kingston and Brooklyn Avenues.
The driver and workers got out of the truck and called 911 and fire fighters had the fire under control within minutes.
There were no reported injuries and the cause of the blaze remains unclear.