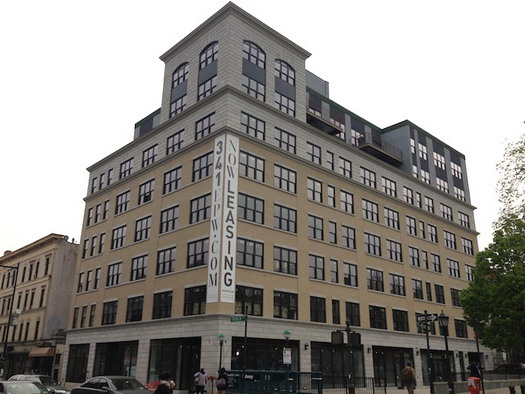 341 Eastern Parkway
Eastern Parkway Rental Building Sells for $52m
A 63-unit rental building on Eastern Parkway has been sold for $52 million, after being purchased as a vacant lot in 2012 for $8.3 million.
Pacolet Milliken Enterprises, a privately owned investment company controlled by the shareholders of textile and chemical giant Milliken & Company, has purchased 341 Eastern Parkway in the Crown Heights section of Brooklyn for $52 million, according to Eastern Consolidated. The deal closed on Oct. 6.
The eight-story building at 341 Eastern Parkway sits at the intersection of Franklin Avenue and Eastern Parkway, directly above a subway stop, and near the popular retail strip along Franklin Avenue.
The seller, Bluejay Management, bought the property as a vacant lot in 2012 for $8.3 million, according to property records.
The 84,860-square-foot doorman building with a mix of studios, one-bedrooms and two-bedrooms opened in 2014. Only two units are being marketed — a studio listed at $2,196 a month and a one bedroom for $3,111 a month, according to StreetEasy. Retail tenants include Starbucks, Capital One and Statcare Urgent Medical Care.