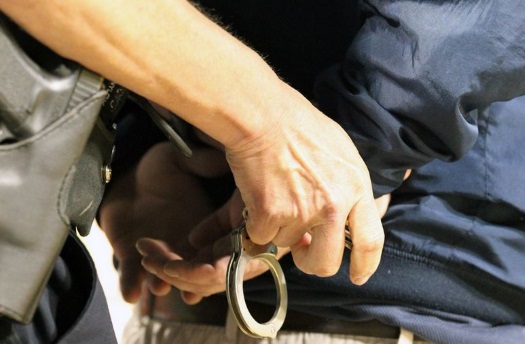 Illustration photo
Shortly before Shabbos ended, at around 7:00pm, two 20-year-old Israeli bochurim were walking down Montgomery Street towards Albany Avenue, heavily intoxicated and making quite a ruckus. They were confronted by an African-American man, who told them to quiet down, and an altercation between them ensued.
It didn't take long for the altercation to come to blows, though it is unclear who threatened and/or attacked whom first. In the ensuing melee, the two allegedly assaulted the man, who happens to be an auxiliary (volunteer) police officer at the 71st Precinct, though he was off duty at the time.
A large number of police officers responded to the scene, and the two young men were arrested and charged with assault.
A far more serious charge of hate crime is being considered against the two by the NYPD's Hate Crimes Unit, as the man claims racial epithets were hurled at him during the assault (though several witnesses at the scene – both Jewish and African-American – say they didn't hear any such slur).
Because of the severity of the charges they face, community activists were unable to obtain their temporary release until they go before a judge – which is unlikely to happen until the workweek resumes on Tuesday. Until then, they will remain in a holding cell at central booking, and will likely be sharing quarters with the inevitable large number of arrestees from Monday's Labor Day Parade.
This incident follows a similar one which occurred last Shabbos, when a Bochur was arrested for public intoxication after a heated exchange between him and two police officers on patrol.
CrownHeights.info would like to take this opportunity to remind members of our community that heavy intoxication and alcohol abuse are serious issues that cannot be taken lightly. If Bochurim are guests at your home or Shul, please ensure that they are over the legal age of 21, and that they drink responsibly.