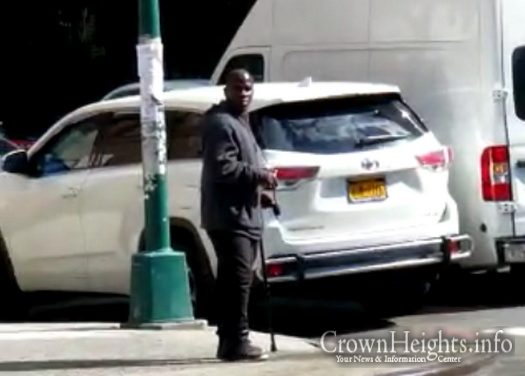 by CrownHeights.info
It's hard to wrap your head around it, but this is the new New York City.
A man accused of assaulting a Jewish man on Empire Blvd was seen back on the streets of Crown Heights, less than twenty four hours after perpetrating the assault.
As reported on Crownheights.info, the Jewish man had been walking directly across from the post office on Empire Blvd between Nostrand Ave and Rogers Ave when a man suddenly punched him in the face without warning. The Jewish man trailed after his attacker, and after tailing him for a few blocks, the police arrived and placed him under arrest.
From there, the police say it's up to the district attorney's office to follow through and prosecute the man, something that apparently ended with man back on the streets of Crown Heights.
The accused assailant was ID'd again by the victim of his assault, who told CrownHeights.info that he was seen in the same area of the original assault.
This appears to be the new norm, with another unprovoked assault that took place on Sterling Street ending in the same manner, with the perperator back on the streets.