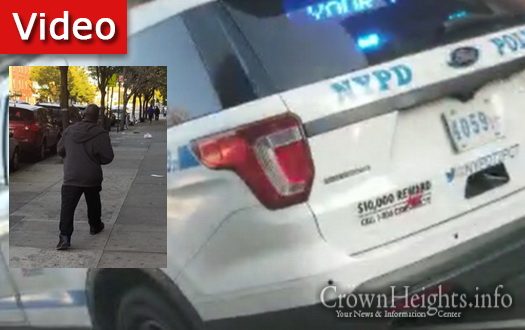 by CrownHeights.info
A Jewish resident of Crown Heights was punched in the face Tuesday afternoon in an unprovoked assault while walking on Empire Blvd.
The Jewish man had been walking directly across from the post office on Empire between Nostrand Ave and Rogers Ave when a man suddenly punched him in the face without warning.
The dazed and bleeding man quickly caught his bearings, and despite having lost his glasses bleeding profusely, began screaming for someone to call the police as he gave chase down Empire towards Rogers.
Noticing that the victim was tailing him, the assailant turned to him, and according to the victim yelled "You want me to kill you?"
The assailant then doubled back on Empire Blvd towards Nostrand Ave as another Jewish man in a car joined the chase.
After following the assailant down Nostrand and onto Sterling Street, the police arrived in what the victim told CrownHeights.info as a very fast response.
According to the victim, witnesses to the attack notified him that the assailant had just assaulted another person immediately prior to attaching him.
The assailant was caught, and was discovered to have had a knife which he had attempted to dispose of. He was placed under for the assault.