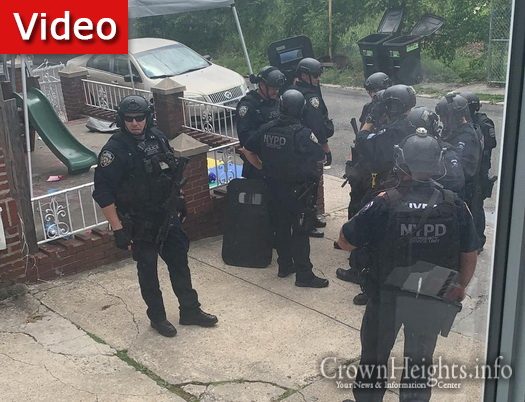 New York City Heats Up With Shootings Across the Boroughs
by CrownHeights.info
Following a relatively calm night of protesting, the city began to heat up with shootings across the boroughs.
Crown Heights saw a shooting at nearby Atlantic Ave and Schenectady, leaving one man shot and the suspect on the loose. The shooting took place around 12:40pm.
Another shooting in the Far Rockaway area sent residents scrambling indoors.
The shooting took place in the area of Mott Ave near the Carnega Gateway around 1:00pm. According to reports, a suspect wearing a blue doe rag and holding a gun was on the run, with officers in pursuit. He was reported to have been later cornered behind a home.
These shootings follow last nights ambush like shooting that injured three officers in Brooklyn, and another shooting earlier today in Manhattan.