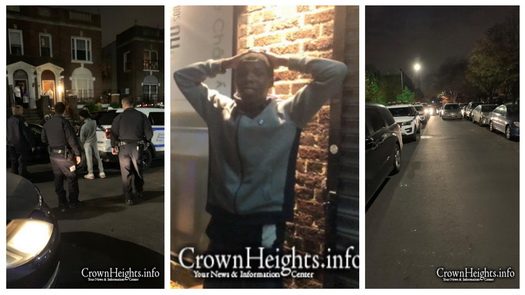 A Bochur was assaulted by three black teenagers Monday night, right outside the Oholai Torah Mesivta. The Bochur received minor injuries and was treated by Hatzolah. One of the assailants was taken into police custody.
by crownheights.info
The incident occurred around 9:40pm on Troy Ave between Empire Blvd and Montgomery St. Three black teenagers got into a verbal altercation with bochurim from Oholai Torah Mesivta, and sucker punched one of the bochurim in the face. The three teenagers then fled towards Montgomery St while Shomrim was called.
Shomrim volunteers arrived in seconds and caught one of the perpetrators nearby on Troy Ave, while the other two were caught around the corner on Montgomery St. The police were called, and placed one of the assailants in custody.
The injured Bochur was taken to the 71st Precinct where he was seen by Hatzolah, and filed a report.