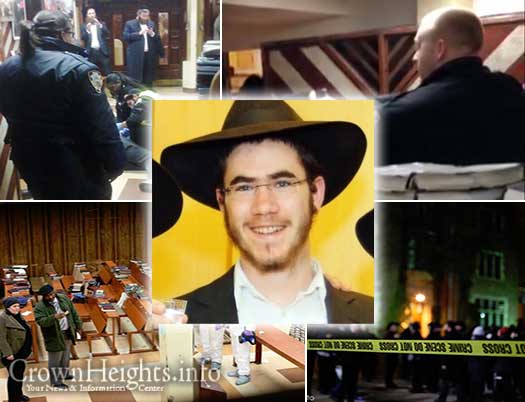 Stabbing Victim's Condition Takes a Turn for the Worse
Levi Rosenblatt, the 22-year-old rabbinical student who was stabbed earlier this morning in the 770 Eastern Parkway synagogue, has been placed in an induced coma after doctors discovered internal bleeding that is putting pressure on his brain.
Early this morning, doctors at Kings County Hospital discovered a 'vascular laceration' that was causing internal bleeding and adding increased pressure on the victim's brain.
Although Kings County is a top-rated hospital, their staff are not equipped to handle the procedure – which is described as micro surgery – and the victim had to be transported to anther hospital.
At around 7:00am, an ambulance along with an NYPD escort transported the patient to Bellevue Hospital in Manhattan, NY, where a staff specializing in this type of surgery was awaiting him.
The procedure is expected to take place sometime today, and the public is asked to increase their prayers for the victim, Levi Yitzchok ben Raizel, to make a complete and speedy recover.
Update at 3:00pm:
Doctors at Bellevue Hospital performed a non-invasive surgery on Rosenblat, and expressed optimism that the procedure was successful. His vitals are strong, they reported.
Rosenblat's condition, though improving, is still serious, and the doctors are keeping him sedated for the time being.