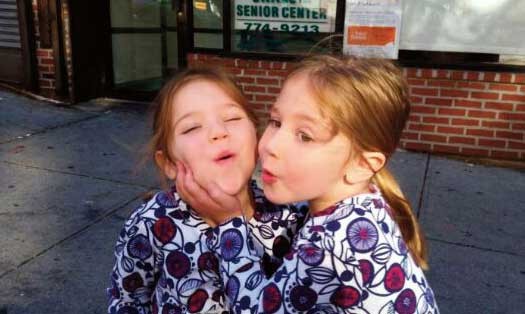 After 10 Days of Searches, Missing Family has been Located
After spending more than a week on the run, the Kutsy family has been located, and after negotiating with authorities they have turned themselves and their children in. The kids were taken to a hospital for evaluation and are reported to be in good health B"H.
This good news comes after Shomrim and the NYPD have mounted a multi-state search for the missing family, who has been on the run since last week Saturday, January 31st.
There are unfortunate circumstances surrounding the case, which has seen the involvement of New York City's Administration for Child Services removing the children from the parents' custody in the past. They have recently been reunited – on a trial basis – with their children.
"When the parents left the city without properly notifying ACS they violated the terms of their temporary custody agreement" detective Raymond Weng said.
The couple was scheduled to appear in family court for a mandatory hearing on Thursday, February 5th. After skipping the hearing concern for the family mounted and ACS filed a missing persons report with the NYPD.
The search went public Sunday afternoon after authorities reached out and requested that anyone with information regarding the whereabouts of Allen Velvel Kutsy and his wife Chana Yehudis Kutsy along with their two children Riva (4) and Yosefa Chaya (3).
Missing persons posters were distributed by Shomrim and Wanted posters were given out by the NYPD.
Shomrim logged hundreds of calls on their hotline with tips from people offering a wide array of information. Shomrim relayed the information to the NYPD detectives working the case in real time, which ultimately lead police to locating the couple and getting them to turn themselves in.
"Police reached out to Shomrim for assistance in spreading the word to the community and our concern was first and foremost the safety and wellbeing of the children" said Gadi Hershkop, coordinator of Crown Heights Shomrim, "I thank G-d, our volunteers, the detectives and everyone who expressed concern that the family has been found safe."
Shomrim released a statement congratulating and thanking the NYPD for their great work in locating the missing family and singled out detective Raymond Weng "for going above and beyond the call of duty in his dedication to this case."
The statement added that "Shomrim would also like to thank the hundreds of civilians and community members from all backgrounds for assisting with information."