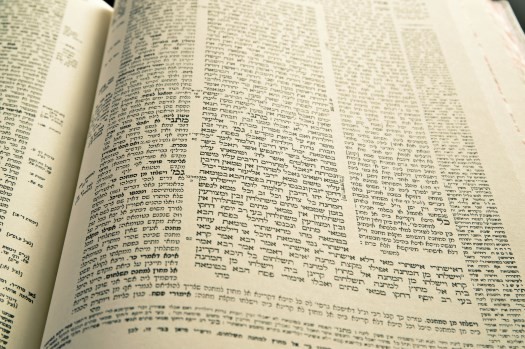 Illustration photo
by Rabbi Sholom DovBer Avtzon
As we have entered the month of Kislev, many chassidim are considering which mesechta to learn this coming year in participation of the annual chalukas hashas. With that in mind, I am posting another anecdote concerning my father Reb Meir a"h, whose yahrzeit was this past Wednesday.
One of my father's peulos (activities) during the thirty-two years my parents lived in Michigan was to arrange a chalukas hashas every year. During their initial years in the city, they were the only Lubavitchers living there, so the people who participated in the chalukas hashas were either from other groups of chassidus or Litvish.
The siyum hashas which my father "happened" to schedule it on Yud-Tes Kislev, was a large celebration attended by all those who had participated, as well as many others from the community. As customary at such events, one of the Rabbonim of the community was honored with making the hadran/siyum, while another one was given the honor of beginning it anew. Then, my father, who had arranged it, would turn it into a chassidishe gathering and would farbreng, explaining to all the importance of Yud-Tes Kislev.
The way he divided the shas was as follows: He would ask the Rabbonim and learned baalei batim (members of the community) — many with whom he was a fellow participant in the evening Kollel. And they would learn three hours every night Gemara — which mesechta they wished to take. After they all chose their mesechta, he would commit to learn the final one or two mesechtos.
It happened one year that the final mesechta that was left was mesechta Sotah, so my father dutifully wrote down his name for this mesechta. Then, as was customary, he would send in the entire list to the Rebbe, requesting a brachah for all the participants. That year, in addition to receiving a brachah for the participants, the Rebbe noted that my father should learn another mesechta as well.
The Rebbe wrote (and explained): "You learn mesechta Sotah every year, in fulfillment of the minhag to learn Sotah from the second day of Pesach until Shavuos. So you are not learning it because of the takanah (guideline) of the Alter Rebbe to learn a mesechta as your participation in the chalukas hashas."
The way my father understood and explained this note of the Rebbe was that when one is learning a mesechta anyways, such as he was then doing, or if a teacher is teaching a certain mesechta that year to his class, since that learning is being done anyways, you are not learning it specifically because you desire to participate in the takanah, you were going to learn it even if there was no such takanah. Participating in the chalukas hashas means to learn something additional, and the only reason I am doing so is because this is a takanah of the Alter Rebbe.
While the above addresses one of the questions that was asked on last week's story, it doesn't explain the question of why one's connection to Hashem is specifically through davening and not (as much) through learning, especially when you are speaking about a person who enjoyed and devoted a few hours every day to learning.
The truth of the matter is that this is something that should be discussed with mashpi'im and ovdim. However, since the question was asked in earnest, I feel obligated to reply (although, as noted in other articles, I prefer to do so one-on-one, in private email exchanges). So I will reply in general terms, as our Sages say, "A word/hint to the wise is sufficient."
In Kerem Chabad, Rabbi Mondshein publicized the accusations that were levied against the Alter Rebbe. Many of the accusations dealt with this very question: "Why do you place so much emphasis on tefillah, instead of on limud — learning?
The Alter Rebbe explained that davening used to be the main focus of all Jews, as the first Mishnah in Berochos states; that the original pious individuals used to spend one hour preparing themselves for davening, one hour davening, and one hour after davening. So davening was extremely important. However, over the years of exile and difficulties, its importance began to fade from the Jewish people, and chassidism brought davening back to its rightful place and importance.
Our Sages inform us that tefillah takes place of the korbonos. Simply explained, this means that since we are not able to physically bring a korbon until the third Beis Hamikdash will be built, may it be speedily in our days, we daven instead. However, Chassidus explains it to mean that davening can accomplish the same thing as a korbon accomplished.
The purpose of bringing a korbon is to demonstrate that the physical animal is elevated and goes up to Hashem. So too through davening, a person can and is supposed to become united with Hashem completely.
You ask where is this noted? In the beginning of chapter 12 in Likkutei Amarim, the Alter Rebbe writes: "When does the nefesh elokis (the G-dly soul) obtain the strength to gain control of the body? When davening shema and shemone esreh properly."
Obviously, this subject that you raise is an entire "mesechta" in itself, as learning Torah also has aspects and capabilities that are not in davening, but as I noted above the goal of this weekly column is to relate stories and inspire people.
Rabbi Avtzon is a veteran mechanech and the authot of numerous books on the Rebbeim and their chassidim. He is available to farbreng in your community and inspire your members. He can be contacted at avtzonbooks@gmail.com