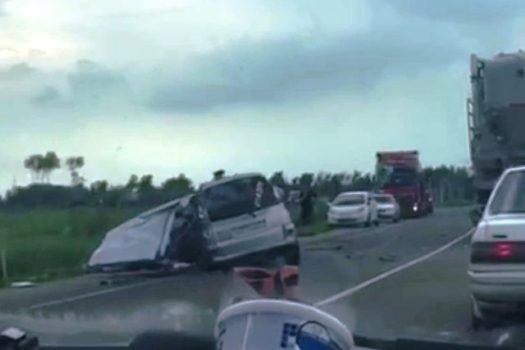 from FJC.ru:
The body of 12-year old Israeli girl Nicole Surkin, killed in a driving accident in Khabarovsk in the Far-East of Russia yesterday, will be flown to its final resting place in Israel tomorrow morning. Chabad rabbis and community leaders of Khabarovsk and Birobidjan were called upon to help speed up the process of recovering the body from the Russian police, and to facilitate its transfer to Israel.
Their efforts were also needed to make sure autopsy was not carried-out, which is prohibited by Jewish tradition, yet is a common practice in Russia's post-mortem protocol.
"Unfortunately a tragedy had happened. Jewish communities of the two cities and the Israeli consulate took immediate action to assist the family and do anything we can in this tragic situation," said Rabbi Eli Riss, chief rabbi of Birobidjan.
Israeli-born Nicole and her parents were visiting relatives in the region. They were driving from Khabarovsk to neighboring Birobidjan, 130 kilometers away, when their car spun out of control. Nicole and her aunt were killed, while the girl's parents were lightly wounded.
Rabbi Eli Riss and Rabbi Yakov Snetkov, the chief rabbis of Khabarovsk, hurried to the place of the tragedy right after they heard news of the accident.