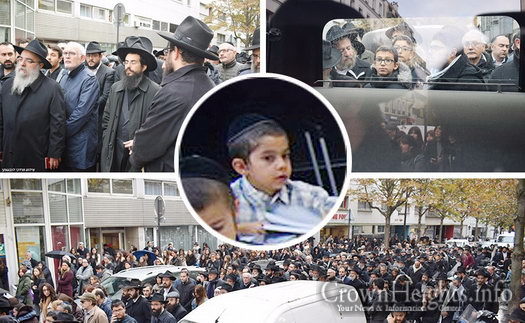 Thousands of distraught mourners gathered in Paris to bid their final farewell to a young boy, 7-year-old Shmuel Sarfati, who was killed in a freak-accident involving a construction vehicle on the first day of Yomtov.
The tragic mishap occurred on Monday in the Paris suburb of Poissy, where a construction truck mortally injured 7-year-old Shmuel Sarfati, son of local Chabad Shluchim. Rescue services were forced to declare his death at the scene.
The body will be flown to Israel, where another funeral will take place tomorrow, Friday, after which he will be buried on Har Hazeisim.
Photos by Mordechai Lubecki