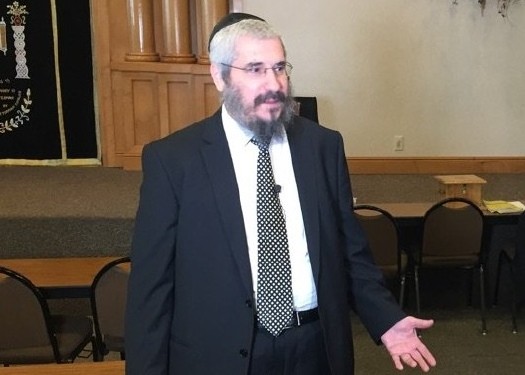 Rabbi Shea Harlig, director of Chabad of Nevada.
Observant Jews who want to caucus with Nevada Democrats to choose a nominee for the upcoming presidential election are out of luck. The caucus is scheduled for February 20th, which falls out on Shabbos.
Jewish community leaders said the timing of the caucus disenfranchises those who want to participate and pointed out that other high-profile early-state caucuses and primaries don't fall on a Saturday.
Rabbi Shea Harlig of Chabad of Southern Nevada told the Las Vegas Review-Journal that there's "no reason" a caucus couldn't be on a weeknight. He noted that general elections, which also merit high participation, are on Tuesday nights.
A Democratic Party spokesman told the Review-Journal that the big event is set for that day and time to maximize participation.
"Saturday at 11 a.m. is the best time to increase access as much as possible for Democrats across Nevada to participate in our First in the West caucuses," said Stewart Boss, spokesman for the Nevada State Democratic Party. "Keeping this date is critical to preserving our early-state status in the presidential nominating calendar."
However, the Review-Journal notes that this isn't an issue for other early voting states. Iowans caucused on Monday. New Hampshire's primary, the first primary in the U.S., was held on a Tuesday. South Carolina's Republican and Democratic primaries are both on Saturdays, Feb. 20 and Feb. 27. But that state's voters of both parties can cast absentee ballots in advance for a variety of reasons, including religion.
In Nevada, participating in the presidential caucus for both parties requires showing up in person, unless someone is in the military.
Nevada's caucuses will be the first indicators of which presidential candidates voters in the West favor, and could be a key factor in whether a candidate secures the nomination. Nevada will be state No. 3 for Democratic presidential candidates and No. 4 for Republican candidates. The Republican Caucus is set for Tuesday, February 23rd.