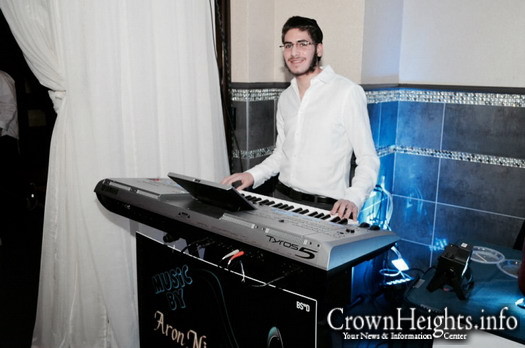 Audio: Purim Dance Track
Crown Heights musician Aron Niasoff has produced a new lively Purim dance track, which he is sharing with the community to stream and download free of charge. The track is perfect for Purim parties, Purim vehicles, or merely for one's personal enjoyment.
Originally from Australia, and currently living in Crown Heights, Aron grew up surrounded by music and musicians, and has played live for many types of events – from Chabad House dinners to weddings and large outdoor events.
"Knowing that many Shluchim can't afford to hire a live musician, and many households simply want have some Purim dance music playing in their homes and vehicles, I've decided help out where I can, in order to give people the most enjoyable Purim I that I can," Aron told CrownHeights.info.
To download the music track, click here.
For questions or bookings, please call (347) 425 4794. To like and share, please visit www.facebook.com/MusicByAronNiasoff.