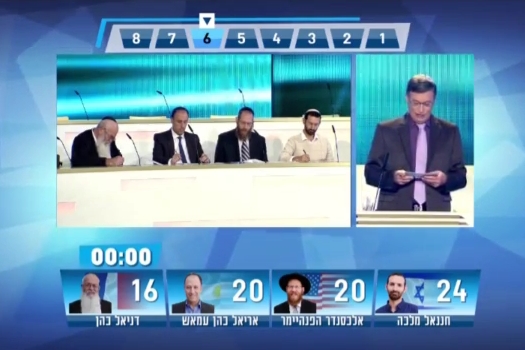 Crown Heightser Comes in 2nd at 'Chidon HaTanach'
The annual International Tanach competition just concluded at the Binyanei Haumah in Jeruslaem. Crown Heights resident and Lubavitcher Chossid Alex Heppenheimer competed in the event, coming in second place after winner Chananel Malka.
The event is organized annually by Israel's education ministry.
Prime Minister Benjamin Netanyahu, whose son Avner won the children's version of the competition in 2010, opened the event with remarks praising the study of Tanach by Jews around the world.
The event was broadcast live on Israeli TV and online.