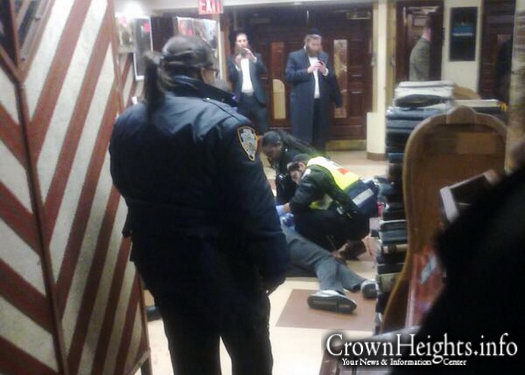 Identity of 770 Attacker Revealed
The NYPD has revealed the identity of the man who was fatally shot last night by an officer inside 770 after he stabbed 22-year-old Yeshiva student Levi Rosenblat in the head with a large knife.
Calvin Peters, age 49, was shot and killed after he refused to put down his knife and lunged towards the officers who had responded to the scene.
Police say Peters was emotionally disturbed and had a documented history of mental illness. He had been arrested 19 times since 1982, most recently in 2006 for drugs.
Although upgraded to stable, Rosenblat's condition has recently deteriorated. He has been placed in an induced coma after doctors discovered internal bleeding that is putting pressure on his brain. He will be undergoing emergency surgery in Bellevue Hospital in Manhattan later today.
Please continue to say Tehillim for Levi Yitzchok ben Raizel.