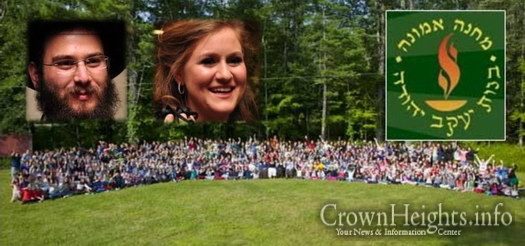 Camp Emunah Announces New Staff
Camp Emunah the first Lubavitch Camp, founded in 1953 under the directive of the Rebbe announces new camp Ruchniyus staff.
Rabbi Dovber and Srula Chaiton have joined the leadership of the junior division of Camp Emunah.
Srula is involved in Chinuch and brings her unique chayus to the Ezras Noshim of the renowned Kol Yakov Yehuda Junior Congregation of Los Angeles.
Rabbi Chaiton is a teacher in Los Angeles and has a chayus for inspiring children through thought-provoking activities and programming.
Having spent more than 12 summers as a camper and staff member at Camp Emunah, Srula is well aware of what the impact of a great summer can mean for The Rebbe's kinder
The Chaitons are committed to elevating the camping experience for campers and firmly believe that the camper experience is directly linked to elevating the experience for staff.
"Staff are the life-blood of every camp and the caliber of staff and staff experience is reflected in the experience of the campers", said Srula.
"The Rebbe spoke many times of the immersive power of camp and we are honored to have the opportunity to harness that power with great responsibility", added Rabbi Chaiton.
Camp Emunah under the directorship of Reb Chave Hecht has educated and inspired tens of thousands of girls of the last 66 years.