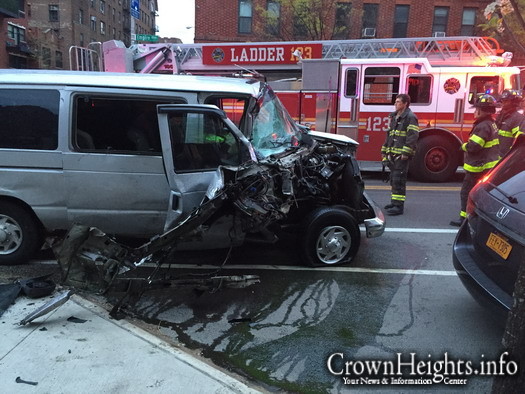 Passengers in a 'dollar-van' fled the scene of a high-speed crash after their vehicle collided with a truck on Albany Avenue early Monday morning.
The crash occurred at around 6:00am in the intersection of Albany Avenue and Empire Boulevard. A box truck was traveling west-bound on Empire Boulevard and its driver claimed to have had the green light when it was struck by a gray 15-passenger 'dollar van' which was traveling down Albany Avenue.
A driver and passenger in the truck suffered minor injuries and remained at the scene.
The driver and passengers of the van climbed out of the driver's side window and fled the scene before police arrived.