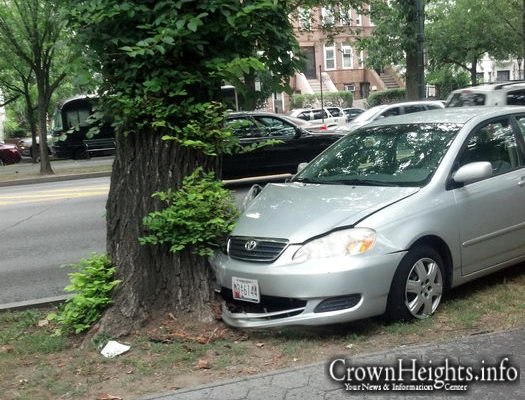 A gray Toyota with Maryland plates smashed into a tree on Eastern Parkway between Kingston and Albany at about 9:30 this morning.
The driver was taken by ambulance to Kings County Hospital.
It appears the vehicle veered of from the opposite lane, heading west, and crashed into a tree on the south side of the parkway.
The NYPD in investigating the cause of the accident.