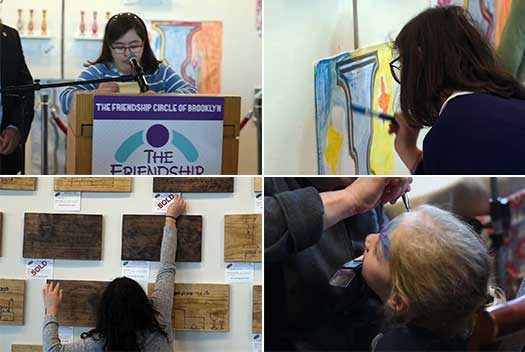 Just over two weeks ago, hundreds of men, women and children had the opportunity to view, admire and purchase original artwork created by members of the Friendship Circle of Brooklyn.
This project was spearheaded and funded by Joe Sprung and Dianne Lempert of the Bear Givers Foundation, true believers in putting children with special needs in the driver's seat of giving.
See the artwork and Bentcher sets for sale online: Artwork can be viewed on Facebook, Bentchers can be purchased at fcbrooklyn.com/Shabbos or email office@FCBrooklyn.com.