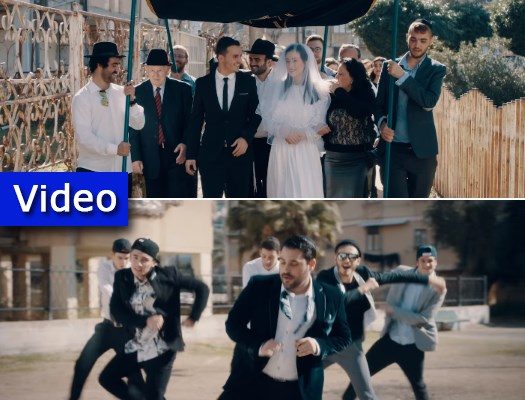 In an age where weddings have become laden with costly extras, an all new video starring Israeli icon Gad Elbaz puts the spotlight back on the pure, unadulterated joy that is at the essence of every marital celebration.
With music by Elbaz and Cecelia Margulies, just like that is an energetic burst of whimsical exuberance, a celebration of the indescribable happiness that can barely be contained with the creation of yet another Jewish home. Set on the streets of Lod, just like that  strips away all of finery and fluff that have somehow become de rigueur at weddings and captures the soul of every marriage with an infectious track and fabulous choreography that may just become the new craze in the Jewish wedding scene.
A joint production of Sparks Next and Olam Media, directed by Daniel Finkelman and produced by Aharon Orian, just like that  encapsulates the true joy of a wedding with a sound that is simultaneously ageless and contemporary and a universal message of genuine simcha that touches the heart.