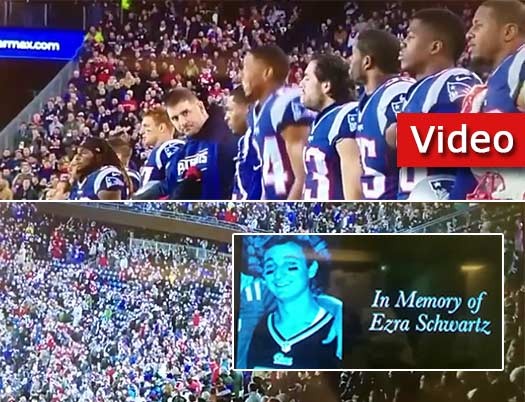 Massachusetts native Ezra Schwartz HYD, who was murdered by a Palestinian Terrorist last week, was honored by his hometown New England Patriots with a moment of silence by the team and some 60,000 fans Monday night.
Schwartz, a yeshiva student from Sharon, Massachusetts was laid to rest on Sunday, three days after he and two other people, were gunned down in a Palestinian terror attack in Gush Etzion, just south of Jerusalem, last Thursday.
While it took the United States and President Obama some three days to condemn the terror attack in Israel which claimed the life of the 18-year-old, the New England Patriots held a moment of silence at the first opportunity – Monday night football.