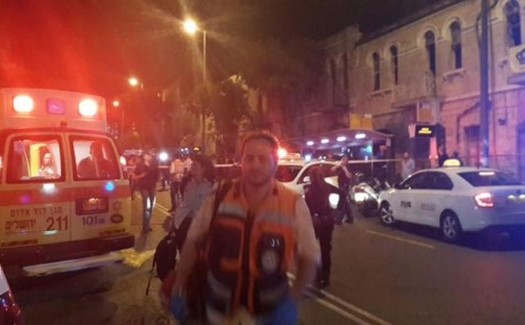 A Palestinian terrorist stabbed a 70-year-old Israeli woman outside Jerusalem's main bus station today. The woman was moderately wounded, and was transported to Shaarei Tzedek Medical Center for treatment.
The terrorist was shot by security forces and wounded.
The attack is the second stabbing incident in Jerusalem today.
Earlier, Israeli police foiled a stabbing attack at Damascus Gate in the Old City, killing the terrorist as he attempted to stab security forces.