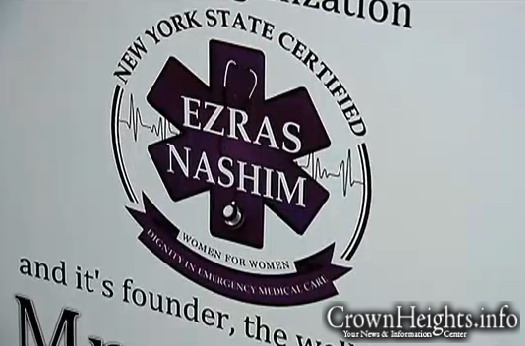 Fox 5 News did a video profile of the all-female Orthodox Jewish EMT volunteers corps Ezras Nashim, which formally launched yesterday (Tuesday) in Borough Park.
Ezras Nashim's much ballyhooed launch on Tuesday follows years of grit and determination by the group's founder Rachel Freier.
"We're juggling jobs, children, housework, holidays…we can do everything except become EMTs? C'mon guys, there's something wrong here," Freier said on the eve of Ezras Nashim's launch, reported VIN News.
Freier said that the group's long range plans included branching out to other towns and cities and even Israel.
Please Note: The following video contains images that may not be appropriate for the viewing of men and boys. Watch at your own discretion.