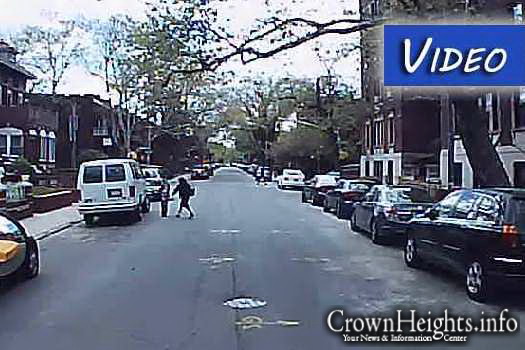 CrownHeights.info has obtained hair-raising footage from the driver of a Crown Heights school bus, which depicts the moment a 2-year-old child ran across the street as the massive bus was barreling towards him.
Thankfully, the bus driver noticed the toddler and was able to stop in time, after which the child's frantic mother ran across the street and retrieved him.
Editor's note: The time stamp on the video is erroneous. The footage was actually captured yesterday, May 6, 2014.