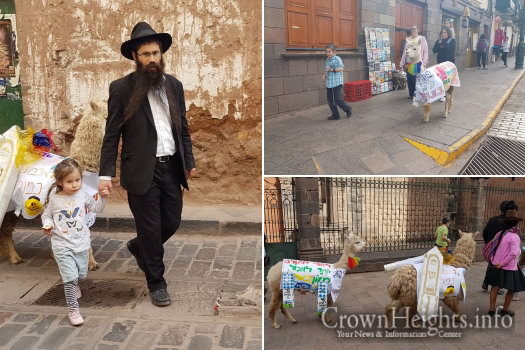 Not a single Jewish family lives in Cusco, Peru – which sits high in the Andes Mountains over 11,000 feet above sea-level – except for the local Chabad Shluchim, who cater to the 10,000 annual Jewish visitors who come by.
Nevertheless, not wanting their children to miss out, they held a grand Lag Ba'omer Parade through the streets of the city.
This year, two alpacas joined the parade, adding a new attraction in the annual festivity.