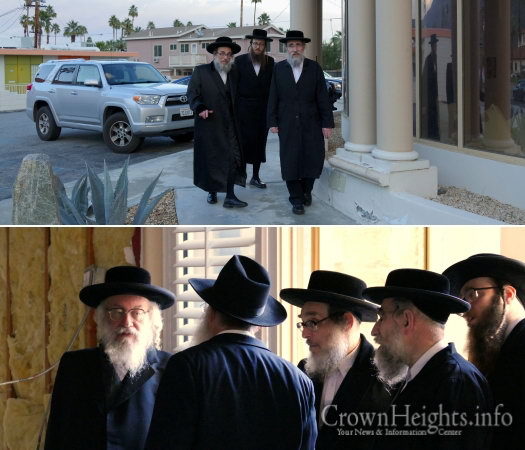 The Rebbes of Pupa and Vien, both Chasidic communities based in Williamsburg, visited the near-complete Chabad Center of Palm Springs, California, while vacationing there.
The new center, which is still under construction, will serve the spiritual needs of the local Jewish community, as well as the many Jewish visitors to the resort town.
Chabad of Palm Springs is directed by Rabbi Yonason Denebeim.
Photos by JDN