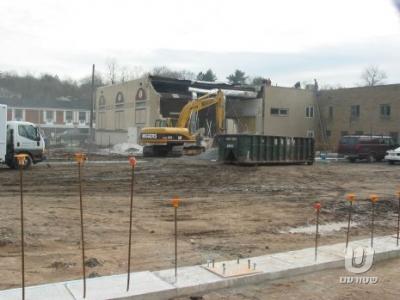 Shturem.net
Tenafly, NJ — Construction of the new Chabad House for Palisades will begin soon on the same plot of land the previous Chabad House was on. The new Chabad House will be three times bigger then the one its replacing.
This is the project of Rabbi Mordechai and Malka Shain shluchim in Tenafly with the help of shliach Rabbi Chaim and Yocheved Boyarsk.
More pictures in the Extended Article!