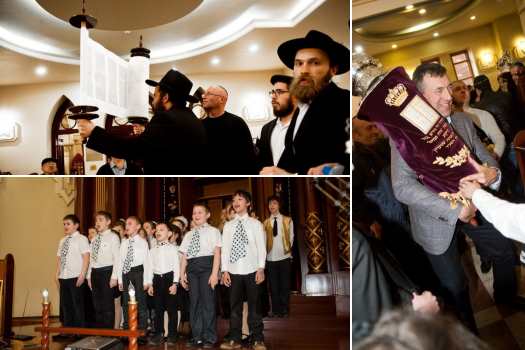 Despite the political instability sweeping through the city and the rest of Eastern Ukraine, the Jewish community of Kharkov joined together to celebrate the completion of a new Sefer Torah on the Eve of 11 Nissan.
Hundreds of Jews – young and old – joined in for the momentous celebration. For many it was their first experience of such an event.
The Sefer Torah was donated to the community by Shimon Steren – a local philanthropist.
The happiness and feeling of unity left everyone uplifted and inspired, despite all the current economic and political issues weighing on the region's shoulders.