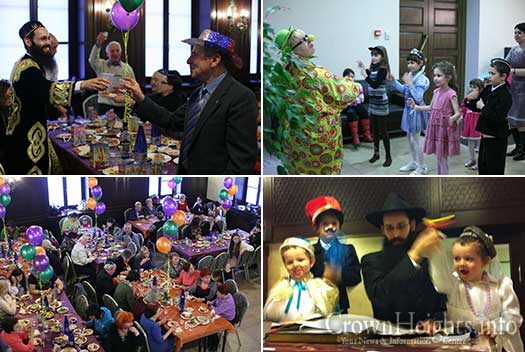 Over 150 Jews in Smolensk, Russia partook in Purim celebrations organized by Shliach Rabbi Levi Mondshine. Begining with a Megillah reading on Motzai Shabbos which was followed by a Purim party and seudah.
A half hour after Shabbos ended many students and community members came to hear the Megilla read by Rabbi Mondshine, who also serves as the chief rabbi to Smolensk and the Smolensk region. Following the Megillah reading was a special kumzitz with Eliezer (Igor) Dabakarov from Ulyanovsk, Russia.
On Purim day, 150 community members gathered at the "Beit Malkin JCC" for an incredibly uplifting Purim seudah, complete with the opportunity to fulfill all the four mitzvos of Purim along with a a lively concert. An interactive game was led by Mr. Viktor Zadarozhni. A separate children's program featuring clowns made sure that participants of all ages were happy.