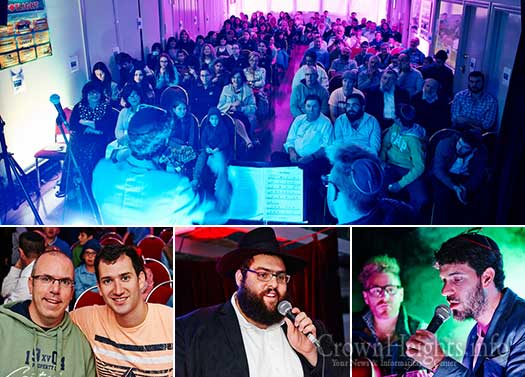 Last week Beis Chabad Ohel Devorah in Melbourne, Australia hosted a concert featuring Choni G. with a sell-out crowd of over 150 in attendance. A new Shliach to the Chabad House was also introduced at the event.
Members of the Shule and the wide community enjoyed as Choni G. All the proceeds went to the Beis Chabad Ohel Devorah. The Beis Chabad President Mr. Mordechai Feiglin introduced the new Shliach to the Beis Chabad, Rabbi Yoni Reyder.
Rabbi Yoni introduced the singer to the audience. The night was fantastic and enjoyed by all.