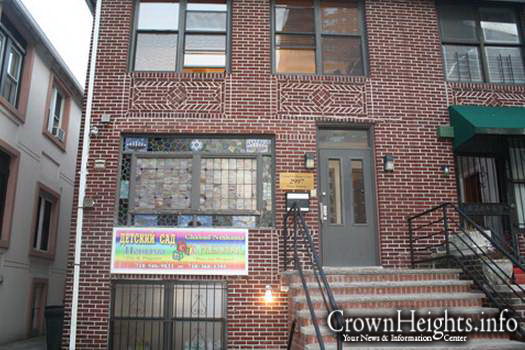 Hurricane Sandy left many victims in its wake. One of the buildings to succumb to the hurricane was The Chabad Neshama Center in Brighton Beach, Brooklyn.
The Center was home to many programs, including a synagogue and a Hebrew school geared towards preschool-aged children.
However, with all the tragedy that Hurricane Sandy brought to the East Coast, it also brought a lot of hope. ZHL Group, a Brooklyn based general construction company, offered to rebuild The Chabad Neshama center pro bono. It was the work of the ZHL Group and local dedication that led Yevgeniy Lvovskiy, the proud CEO of the ZHL Group, to receive a Community Builder Award.
The Chabad Neshama Center has had a solid reputation in the Russian Jewish community, serving Brooklyn for many years. The Center offers educational services to a broad age spectrum, from preschool all the way up to adult-learning.
The Center keeps the Jewish culture celebrated with a Matza bakery, Kaddish services, and Kabbalah seminars. Social services are available for those in need which include counseling and prison visitations. It offers summer camps, holiday celebrations, bat/bar mitzvahs and a variety of other events available for all members of the family.
When Hurricane Sandy hit New York on October 29th, 2012, its devastation was unbearable. It was the largest Atlantic hurricane of all time and the deadliest of the season. The damage it caused to the United States' East Coast was estimated to be $65 billion dollars.
The Chabad Neshama Center was nearly destroyed in the impact. Rabbi Shimmy Silver describes how quickly the hurricane demolished the center, "The door just popped into the center as if it was made of paper. In rushed the water and sand. In ten minutes, everything we worked so hard to build was destroyed."
The motto of the ZHL Group, "building today for a better tomorrow," perfectly encapsulates the initiative taken in The Chabad Neshama Center's renovation. So many buildings and programs were destroyed, delayed, or altered as Sandy ran its course that many families were affected. The ZHL Group designed, provided materials, and rebuilt The Chabad Neshama Center in the hopes that Brooklyn families would know that their future was bright and their community would not be defeated.
The Chabad Neshama Center is currently open and running its community programs, thanks to the charitable work of the ZHL Group. Yevgeniy Lvovskiy was honored to receive the Community Builder Award, but he was even more honored that he could help out the Russian Jewish community.