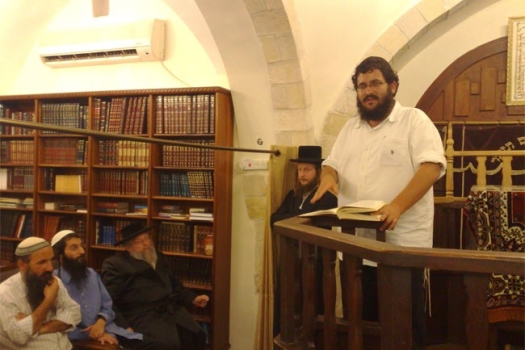 Rabbi Levi Neimark delivering a lecture in the Chevron synagogue as a Bochur.
Rabbi Levi Yitzchok and Sara Neimark will be moving on Shlichus to the holy city of Chevron, Israel, where they will contribute to the efforts of Chabad in Chevron on behalf of the local Jewish community and IDF soldiers stationed there.
Rabbi Neimark has been volunteering with Chabad of Chevron for over ten years, and will now officially join the organization with his wife. Among his other activities, Rabbi Neimark will open a Smicha Program in Chevron, which he will head.
The Neimarks were appointed by Rabbi Danny Cohen, director of Chabad of Chevron.
CrownHeights.info wishes the young couple much success on their new Shlichus.