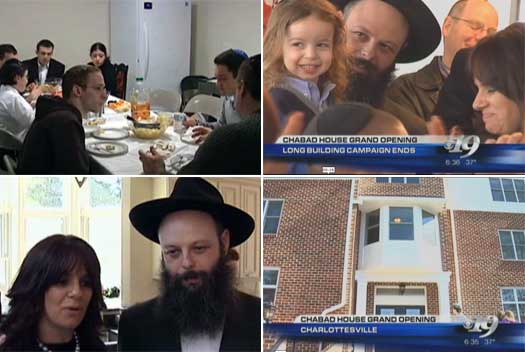 A project 10 years in the making opened up this Sunday. The brand new Chabad House, for UVa students and the Charlottesville community, opened with the Shluchim celebrating their three year old sons upshernish.
Sunday's celebration was not just the official opening of the new building but also of a special Jewish tradition. The Rabbi's son turns three years old today and in the Jewish religion, that calls for the boy's first hair cut ever.
The Rabbi says he couldn't ask for a better way to celebrate.
"This Chabad house focuses on students and bringing students joy and warmth and Jewish family life. And the house embodies that, really, and we strove to make it a home away from home as comfortable as it could be, on a large scale so we could accommodate the crowds that we get," Channa Mayer, Rabbi Shlomo's wife.
It's in the same location as the old house off Alderman Road, and it was modeled after the original Chabad house in New York.