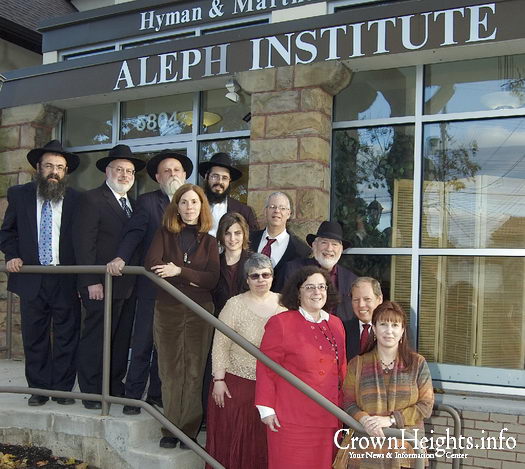 PITTSBURGH, PA [CHI] — Rabbis, Chaplains and lay leaders who work year around with the Jewish men and women incarcerated in the Federal, state and local prisons, completed a two day conference at the Aleph Institute in Pittsburgh.

The conference was attended by Rev. Ulli Klemm – Head Chaplain for the Pennsylvania prison system and Ms. Debra Rand the Attorney for the Pennsylvania Department of Corrections (who is Jewish), who thanked Aleph Institute for the work they do in the prisons for the Jewish inmates, and for spearheading re-entry programs in the state.
Senator Jay Costa, applauded the work Aleph Institute does promised to be their advocate and work tirelessly for the efforts of rehabilitation, 'instead of spending over forty thousand dollars a year on incarceration we should be spending it on rehabilitation thru such successful programs as the Aleph Institute.
Rabbi Moishe Mayir Vogel – Executive Director of the Aleph Institute, thanked the Senator for his support and for the securing of government grants for the institute and for his commitments for the future. The Rabbi awarded a gift to the head chaplain for the state and to the lawyer who has worked closely with Aleph to secure permission for Tefillin and other religious items.
Rabbi Yisroel Rosenfeld the head Shliach, exclaimed what a success story Aleph has been here in Pittsburgh and how it has helped so many in their lives.
Mr. Zev Rudolph the Chairman of the United Jewish Federation, thanked Aleph for all they do in the community and exclaimed that it is the Aleph Institute which brought him closer to yidishkiet, when he saw the care and concern the Rebbe has for even those incarcerated, it moved him.
Rabbi Sholom Ber Lipskar (founder of the Aleph Institute in Miami Florida) who flew in from Florida to address this group, addressed those gathered and stressed said how the Rebbe spoke with Judge Weinstien who was the head judge for NY about rehabilitation instead of just incarceration. Today with over 2.9 million people in America in prison (the highest per capita in the world), the government are beginning to realize the mistake.