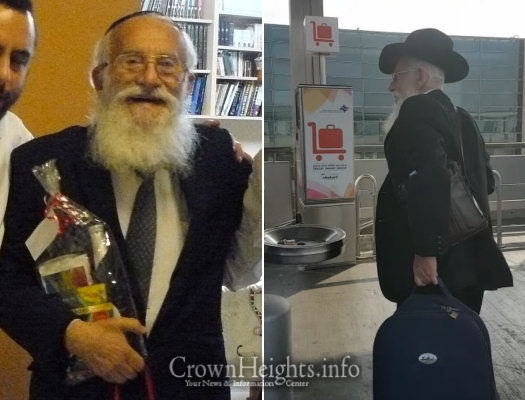 An 87-year-old man with Alzheimer's who traveled from Israel to New York for Gimmal Tammuz has disappeared on his way from the airport. His family is seeking the public's assistance in locating him.
Mr. Shlomo Lavron arrived at a NYC area airport on Sunday, June 25, with the intention of making his way either to Crown Heights or the Ohel, a family member told CrownHeights.info.
He shared a cab with another man from the airport to 72nd Street and Broadway in Manhattan, after which he got off and entered the subway. He hasn't been seen since.
Mr. Lavron is suffering from Alzheimer's and frequently loses his recognition of his surroundings. He is also unable to hear without the aid of hearing devices.
Anyone with information as to his whereabouts is urged to call 347-489-9793.