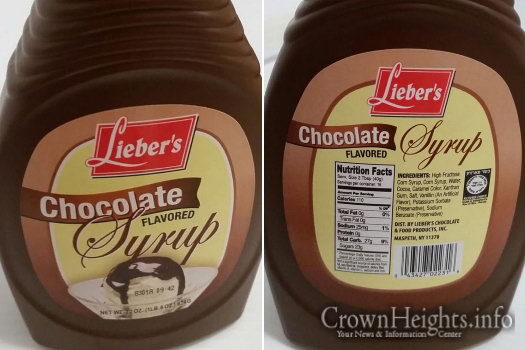 A product that is not certified as kosher for Pesach was erroneously stocked on the shelves of The Marketplace's Pesach store by a non-Jewish employee, CrownHeights.info has learned.
If you did your Pesach shopping this year at the marketplace, you may have purchased a product by Lieber's called Chocolate Flavored Syrup.
Please be aware that this item is not, in fact, certified Kosher for Passover, and was mistakenly stocked on the store's shelves by an unknowing employee.
It was removed this morning by the store's management as soon as they became aware of the issue.