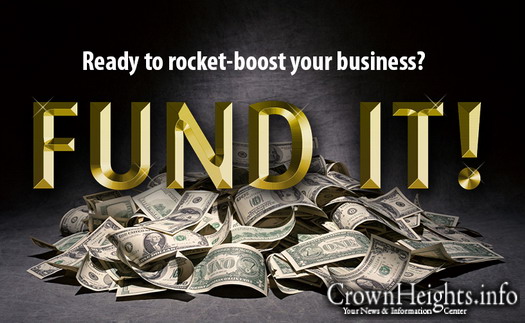 What's the next big idea to come out of Crown Heights? On June 18th, members of the Crown Heights Jewish community will have a chance to pitch their start-up ventures to a panel of experienced entrepreneurs in CHYE's second annual "shark-tank" style event.
The event will give a limited number of participants the chance to sell their venture to potential investors David Schottenstein, Shmuel Gniwisch, Daniel Wolfson and Esriel Rapoport. With the opportunity to raise between $50-250,000 in seed money, the potential to make your vision a reality can come true.
Pitches will take place in front of a live audience, giving the public a chance to join in and learn as well.
According to Rabbi Yehoshua Werde, Director of Crown Heights Young Entrepreneurs, "We are making this event to generate opportunity in our community by giving participants the funds and guidance needed to succeed, create a forum for the public to hear the wisdom and insight of these investors, and advocate for entrepreneurship as a career path that our community can follow."
David Schottenstein, one of the four panelists, hopes to give participants the "opportunity to do something" about their ideas. "The key to success is taking the initiative to get things done," Schottenstein continues. "That can only be accomplished through persistence, hard work and ingenuity."
So, are you ready to make your venture the next big thing? Community members with ventures in technology, the web, software, or the retail/wholesale space are encouraged to submit an application.
Applications will be reviewed by an internal board and must be submitted through CHYE.info before June 4th.
To reserve a seat for the event, log on to CHYE.info today!