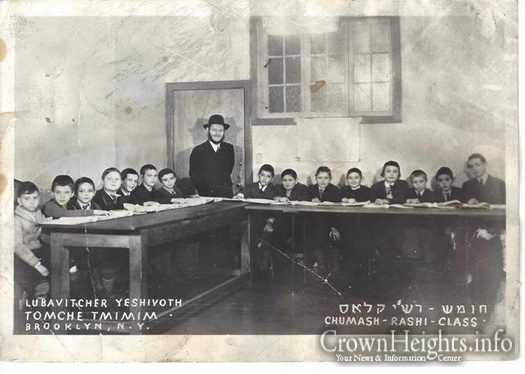 This vintage photo is of Rabbi Kolodny's a"h Class at Yeshivas Achai Temimim taken in the zal in 770. Can you help us identify all the students in the photo?
Leave a Comment to the Editor, and we will update the story.
From Right to Left:
Yitzchak Hakohen Arnold
Yehudah Leib Groner
Dovid Tzvi Tov
Yechiel Michel Rotenberg
?
?
Reuben Rapoport of Flatbush
Moshe Groner
Harav Yitzchak Kolodny a"h
?
Eliyahu Aryeh Gross
Dov Gross
Dovid Hakohen Twersky
?
?
Shlomo Dreilich
UPDATE: from Comments to the Editor: Second to the right of Rabbi Kolodny is Reuben Rapoport of flatbush.