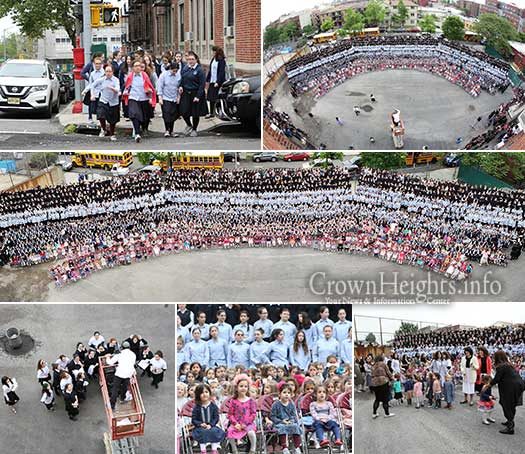 All the divisions of Crown Heightses largest girls school – Beis Rivka, gathered in the parking lot of their Crown Street location to pose for a group photo, the first of its kind to feature all the students in one photo.
The photo was arranged and taken by Chaim Perl.
Crown Heights Shomrim provided security for the hundreds of girls that walked from the Lefferts location to Crown Street.