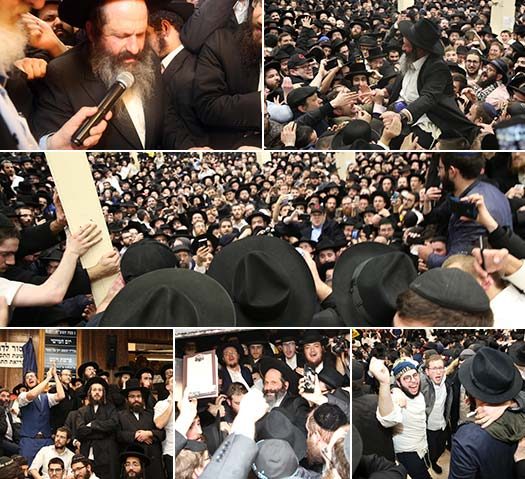 Since news of the presidents commutation of Sholom Mordechai Rubashkin's prison term there has been non-stop dancing in 770, which reached a fever pitch when he finally arrived to join in the Simcha together with the massive crowd.
Upon arrival he davened Maariv by the Omud, then gave a brief speech expressing his thanks to the president and to the communities support with the prayers and letters.
The dancing then continued unabated.