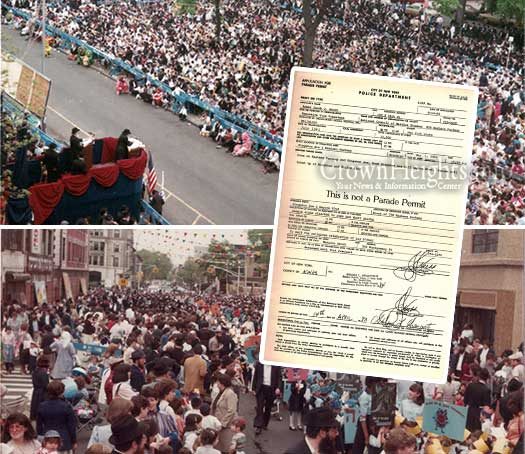 Ahead of Lag Ba'omer, a CrownHeights.info reader shares an amazing collection of photos and documents from past parades.
The documents feature a poster announcing the parade in 1983, along with a permit application to the New York Police Department to hold the parade on Crown Heights' main thoroughfare – Eastern Parkway. The permit application is signed by Rabbi J. J. Hecht, and lists R' Benzion Stock as the parade's grand marshal.
The photos are undated and show the scenes in front of 770, on Kingston Avenue and in the large baseball field on Maple Street and Troy Avenue – where last year's Lag Ba'omer events took place as well.
Click on the photos to enlarge them