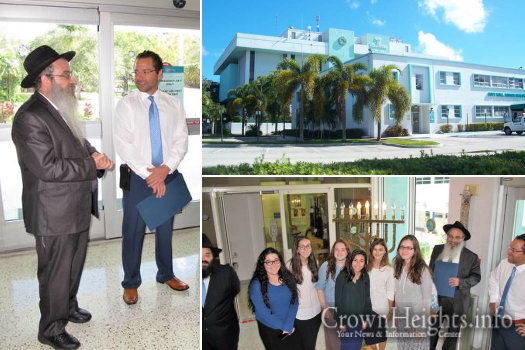 The Mayor of Hollywood, Florida, Josh Levy, joined with Rabbi Raphael Tennenhaus of Chabad of South Broward for a public menorah lighting at city hall.
"The lights of the menorah represents the lights of freedom," said Rabbi Tennenhaus. "Today, more than ever, we have to appreciate the freedom that exists here in our country."
"The message today of spreading the light among all people, among all faiths, is really a beautiful message that any city should be very proud to light and share," Mr. Levy said.
The annual tradition began in Hollywood, in 1982.