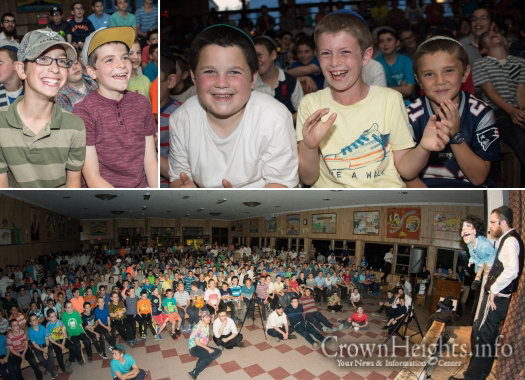 After a full day of fun and learning, the campers of Gan Yisroel-NY gathered in the shul for a very exciting night activity.
Campers were pleasantly surprised. "Only the second day of camp and already a ventriloquist, this must be the summer of a lifetime!" one camper said.
The best bunk by Maariv was rewarded with an extra exclusive story by the ventriloquist himself, while the rest of camp headed straight to bed so that they can be refreshed for another day of fun, learning and much more.