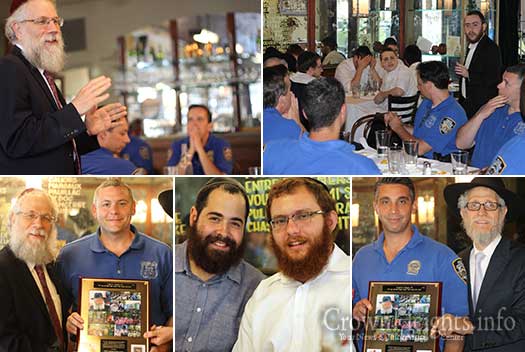 The committee and coordinators of The Great Lag BaOmer Parade gathered last night at Chagall Bistro in Park Slope, to acknowledge the people responsible for the hard work and dedication put in to this year's parade.
Special Thanks was given to law enforcement personal and the Bochurim who made this year's parade possible, each of them receiving a beautiful plaque in recognition of their efforts.
A special thank you to Detective Vincent Martinos, Officer Richard Silverstein, Sargent Ira Jablonsky, DI George Fitzgibbon, Captain Thomas Burke, Sargent Alfred Kelley, Officer Frank Bulzoni, Yisroel Levertov and Shimon Sabol.