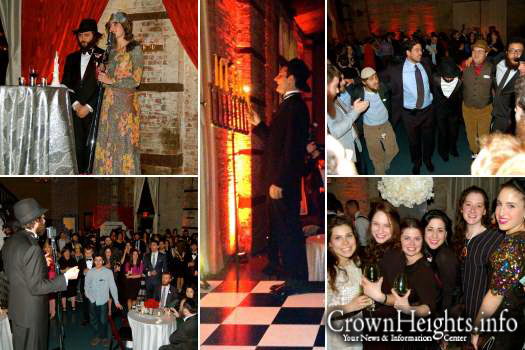 Chevra Ahavas Yisroel Celebrated its 3rd anniversary last night with an 'old fashioned' themed dinner at The Green Building in Gowanus, Brooklyn.
Since its founding three years ago, when its first Davening was held at the Mimulo storefront, Chevra Ahavas Yisroel has grown exponentially, culminating with the purchase of its own building on Albany Ave. and Lincoln Pl.
At the dinner, Rabbi Chezzy and Sima Denebaum honored four stalwarts of the Shul, whose dedicated efforts on behalf of Chevra Ahavas Yisroel were instrumental in its continued success:  Shmary and Sari Rodman, Shlomie Hecht and Zevi Kugel – each of whom received an award on behalf of the congregants.