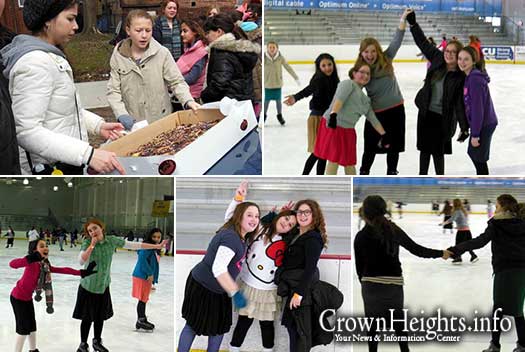 Camp Emunah Campers had an exciting Shushan Purim reunion at the Aviator Sports Center Ice Skating Rink in Long Island.
The girls gathered on President Street where they were all treated to fresh doughnuts and Snapple's before boarding buses for the ride to the Long Island rink. Complete with exciting Jewish music the girls enjoyed hours of fun.
As the day came to an end, a raffle was held for a beautiful gold necklace and every camper received a copy of the past summers DVD as a gift.